• HIV CARE TODAY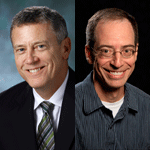 When to Start Antiretroviral Therapy: A Closer Look
Seemingly simple questions about HIV — such as "When do I initiate antiretroviral therapy in my patient?" — often defy simple answers. In this new exclusive interview, we discuss this fundamental HIV treatment question with Joel Gallant, M.D., M.P.H., and Paul Sax, M.D.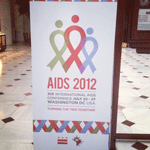 Is the "Berlin Patient" No Longer Alone? Stem Cell Transplant Appears to Clear HIV in Two Men on Treatment
Two HIV-infected men are showing no traces of HIV in their blood after receiving stem cell transplants roughly similar to the one "Berlin Patient" Timothy Brown received. However, key differences in procedure exist, and both patients had yet to discontinue antiretroviral therapy.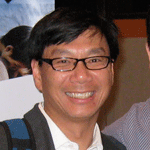 60-Second HIV Treatment Research Review From AIDS 2012: New Strategies, New Drugs
Ben Young, M.D., takes us on a whirlwind tour through the most noteworthy antiretroviral studies presented last week at the International AIDS Conference, from intriguing drugs in development to new data on approved medications.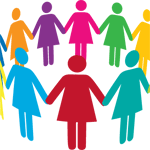 HIV Viral Load Suppression Less Likely Among Women Than Men; Menopause May Impact CD4 Response
AIDS 2012 treated us to a rarity in HIV research presentations: Multiple antiretroviral therapy studies in which women, not men, were the focus. Unfortunately, they may have left us with even more questions about gender-specific responses to HIV treatment.
More Headlines on HIV Care and Antiretroviral Therapy:
Back to Top


• HIV NEWS & VIEWS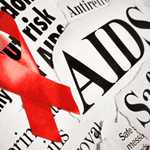 U.S. Health Dept. Announces $80 Million in Emergency Funds to Eliminate ADAP Waiting Lists, Expand Domestic HIV Care
U.S. health secretary Kathleen Sebelius announced a new influx of funding for HIV care access inside the U.S. — including $69 million in ADAP funds that the health department expects will eliminate all current waiting lists.
Whatever Happened to Actually Talking About Sex, Drugs and HIV?
"Safer sex is not as trendy as it once was," HIV/AIDS advocate Elizabeth Lombino writes. "Abstinence-only education has been revived. To talk about sex in any public forum is taboo again. The word 'condom' is now categorized under dirty words. When did this happen?"
Thousands Take to Streets in D.C. for "We Can End AIDS" Mobilization
About 8,000 HIV activists and supporters around the world marched through the streets of Washington, D.C., in the We Can End AIDS mobilization, the largest HIV/AIDS protest on U.S. soil in many years.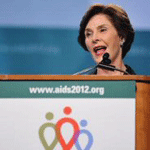 "Vagina Pride": Laura Bush Keynotes AIDS 2012 Session on Female Leadership
"When former First Lady Laura Bush entered the International AIDS Conference's largest session room … at a special session titled 'Leadership in the AIDS Response for Women,' I felt conflicting emotions for this woman," admits Housing Works' Lucile Scott. However, Bush's speech won Scott's admiration.
More News & Views Headlines:
Back to Top


• HIV/STD TRANSMISSION & EDUCATION

Antu Dey: Best of Times for HIV Vaccine Research (Video)
Antu Dey of Novartis Vaccines & Diagnostics in Cambridge, Mass., talks about the current state of HIV vaccine development. He compares the safety and efficacy of vaccine research in animal and human trials, and discusses the need for vaccine researchers to collaborate.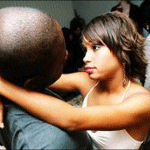 High-Risk Sexual Activity Among Black U.S. Teens Drops Dramatically Since 1991
"Despite the sobering reality that blacks currently experience the highest rate of new HIV infections among any racial group in the U.S., the … findings are a heartening sign that, among black high school students at least, efforts at promoting safer sex have borne fruit," reports Imani Evans for Black AIDS Institute.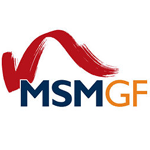 Research on MSM and Transgender People You Didn't See at AIDS 2012
The Global Forum on MSM & HIV announced the launch of a new publication featuring more than 100 abstracts on transgender people and men who have sex with men that were rejected from last month's International AIDS Conference.
Lisa Fitzpatrick: Routine Testing for HIV Needed (Video)
Lisa Fitzpatrick, M.D., M.P.H., the medical director of infectious diseases at a Washington, D.C., area medical center, is not at all pleased with the way our country tests people for HIV or links HIV-positive people to the care they need.
More Headlines on HIV/STD Transmission:
Back to Top


• THE PATIENT PERSPECTIVE: FEATURED ON THEBODY.COM

Nelson Vergel: Starting Your Journey With HIV (Video)
"As a 27-year HIV survivor and research advocate, it amazes me how many people make uninformed choices due to lack of direction and support. That is why I decided to sit down to attempt to describe the most important things that every newly diagnosed person should know."
This Positive Life: Fighting the Big Disease With a Little Name (Video)
Cedric Sturdevant, a 46-year-old gay man from Jackson, Miss., was diagnosed in 2005 along with his partner at the time. After a scary hospital stay during which he disclosed to his family, Cedric knew he wanted to get better and become a voice for those living with HIV.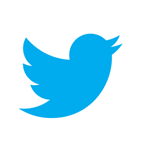 AIDS 2012 Twitter Buzz: Winding Down and Looking Forward
Twitter rolled on even as the International AIDS Conference wound down. In the last in an ongoing series of Twitter recaps featured throughout AIDS 2012, we highlight 140-character discussions of HIV prevention and criminalization, as well as the future of the conference — and the future of HIV.
New Fact Sheet: Can HIV Infection Be Cured?
As major new developments in HIV/AIDS research bring the word "cure" closer to our patients' lips, the need to provide unvarnished, straightforward information increases. AIDS InfoNet briefly sums up everything we know to date with this new, patient-friendly fact sheet.
Khafre Abif: "Call My Name" — African Americans and the AIDS Memorial Quilt
"Right now there are not enough [AIDS Memorial Quilt panels] made by and for the African-American community to meet the demand for the request for their display. … Without your stories, the Quilt cannot do its job of opening hearts and minds and saving lives."

Back to Top