BLOG CENTRAL
River Huston: Being
"In the race to get things done before HIV did me in, I wrote books, painted paintings and performed all over the world. … My life had become so hectic and busy I just did not always have the ability to stop it. In December of 2010, I got off the merry-go-round and moved to an island."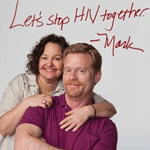 Mark S. King: Bridging the HIV Viral Divide With Friendship
"The message is clear: We all share a responsibility for curbing HIV infections and supporting each other, positive and negative. And I knew right away who my 'negative' would be."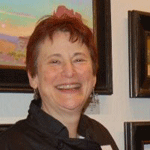 Carol Hyman: It IS About the Bike
"Being on the bike has changed my life. I'm healthier, more energetic and am part of a supportive, loving community. … Here I am, a straight, negative, married woman, who spends just about every weekend with a couple dozen mostly gay, mostly HIV-positive men."
B. Osten: Body Image and the Physical Side Effects of Being HIV Positive
"While dancing with my partner at this year's West Hollywood Gay Pride, someone behind us, speaking in a loud enough voice for us to hear, commented on our (slight, but evident) buffalo humps. … Knowing that they themselves were probably HIV positive from the telltale signs of lipodystrophy, we stood our ground."

Paul (From Long Island, N.Y.) on "Is the 'Berlin Patient' No Longer Alone? Stem Cell Transplant Appears to Clear HIV in Two Men on Treatment "
"I had recently seen a television interview with one of the doctors who had attended this recent AIDS conference. While he said that the research is promising, he alluded to some risks with the stem cell therapy. … He also mentioned very high costs associated with the procedure and the difficulty of making it available on a large scale, especially in rural or less-populated areas. Yes. It sounds hopeful. But I will feel more assured when my ID doctor recommends it for me."
Read the rest of this comment and join the discussion on this article!


HIV TREATMENT & HEALTH ISSUES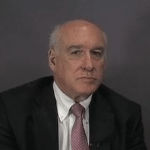 Myron Cohen: Present and Future Look of HIV Treatment (Video)
Myron Cohen, M.D., of the University of North Carolina at Chapel Hill, talks about the benefits of early HIV treatment and treatment as prevention; the potential future of HIV care; and drugs that are easier to take and taken less frequently, which could pave the way for a "virtual cure."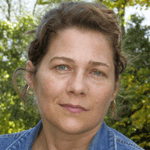 New Research Explores Wisdom of HPV Vaccination for HIV-Infected Women
Despite the greater risks that human papillomavirus (HPV) poses for women with HIV, we're only just beginning to get a sense of how safe and effective HPV vaccination is for these women. But recent research offers encouraging data.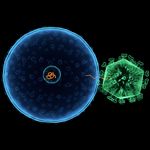 Cancer Drug Flushes Out Lurking AIDS Virus: Study
In a small pilot study, U.S. researchers have used the cancer drug vorinostat to revive and unmask latent HIV in volunteers' immune cells. The ability of HIV to lay dormant and "hidden" has posed a major obstacle to a cure; this approach aims to expose the virus in those hiding places.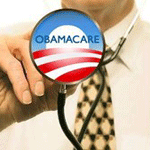 Why U.S. Health Care Law Is a Victory for Women With HIV
On Aug. 1, a provision of the Affordable Care Act kicked in that provides 47 million U.S. women with free access to eight new prevention-related benefits. HIV advocate Candace Y.A. Montague explains what makes these new benefits so special.
More Headlines on HIV Treatment & Health Issues:
Detail from:
"Band-AIDS Series," 1999
Albert J. Winn
Visit the August 2012 Visual AIDS Web Gallery to view our latest collection of art by HIV-positive artists! This month's gallery, "Bloodbrothers," is curated by David Serotte.

HIV NEWS & POLICY
Milton Hershey School Reverses Decision to Deny Admission to HIV-Positive Student
The president of the Milton Hershey School, a private grade school in Pennsylvania, has apologized to a student who last year was denied admission because he has HIV. The school announced it would now welcome the student's attendance beginning this fall.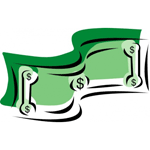 ADAP Waiting Lists Drop Sharply: 1,223 People in 6 States as of Aug. 2
A new influx of emergency AIDS Drug Assistance Program (ADAP) funding has gotten us as close as we've been in a long time to eliminating ADAP waiting lists entirely, but we're not quite there yet, according to the latest weekly update.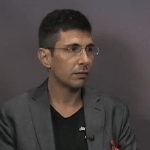 David Munar: The Affordable Care Act and Improving HIV Services (Video)
David Munar, president and CEO of AIDS Foundation of Chicago, talks about the Affordable Care Act (ACA) and how it affects the U.S. HIV community, including what needs to be done on the local level. He also talks about HIV in Illinois and the multiple strategies being employed to keep new infections down.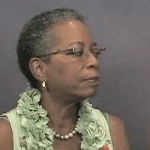 Donna Christensen: HIV Issues in the U.S. Virgin Islands (Video)
Congresswoman Donna Christensen of the U.S. Virgin Islands talks about the ongoing legislative struggles involving health care for women, as well as HIV treatment and prevention issues in the U.S. Virgin Islands.
More HIV News & Policy Headlines:
Negative Male Dating Positive Guy; Nervous About Anal Sex
(A recent post from the "Gay Men With HIV" board)
"For the past couple of months I have been dating this guy who is HIV positive. He is undetectable and has been able to stay that way for a while. He has been on medication for years. He is an amazing guy. He is sweet, funny, down to earth, intelligent, independent, and just really good to me. … For a while now he's been talking about us taking things to the next level and having anal sex. I have no problem taking things to the next level because I do love him, but I am a little scared in having anal sex with him. I am worried about things like the condom ripping, breaking, or tearing and we not notice or something.
"I am not a very sexual person. I don't have to have anal sex to be in a relationship with someone. He feels differently. He feels that he can't be in a relationship with someone without having anal sex because I'm just giving him part of me and not all of me. … I have never been in this situation and I don't know what to do. I don't have anyone to turn to personally for advice."
— mhd8912
Click here to join this discussion, or to start your own!
To do this, you'll need to register with TheBody.com's bulletin boards if you're a new user. Registration is quick and anonymous (all you need is an email address) — click here to get started!


OPINIONS & PERSPECTIVES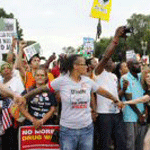 Holding Lives Hostage: The Cost of Drugs and Pharmaceutical Sponsorship
"One of the great moral issues of our day is that people are suffering or dying because they can't afford medicines that are produced for pennies," U.S. Sen. Bernie Sanders said at the International AIDS Conference last month. "To me, this is the equivalent of seeing a child drowning in a pool and refusing to save that life."

A Twin Legacy of Hope
Sarah and Sophia Denison-Johnston are the twin daughters of Rebecca Denison, who founded WORLD, the groundbreaking HIV support organization for women. At a recent anniversary bash for WORLD, they were overwhelmed: "Women came up to us crying, telling us we were their hope in life, we were their inspiration to continue living."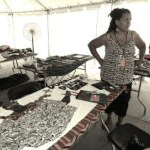 A Moment With Ms. Michelle the Quilter at AIDS 2012
"When I found out that only a half a mile out of 54 to 55 miles of the [AIDS Memorial Quilt] are for African Americans, we thought it was ridiculous," says Quilt volunteer "Ms. Michelle" in an interview with Candace Y.A. Montague. "I had a cousin that died at the beginning of the epidemic. … He went into the hospital under an assumed name. He didn't want anyone to know he was dying from this."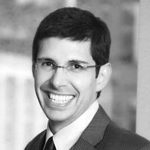 In Search of the AIDS Boson
"Scientists hope the Higgs Boson will help explain the essential characteristics of all matter and energy in the universe," writes David Munar for AIDS Foundation of Chicago. "AIDS researchers and activists from around the world are on the hunt for their own Higgs Boson. … How and why does the HIV/AIDS epidemic expand?"
More Opinions & Perspectives:

Sleep? Who needs sleep? Mark S. King video blogged every day of the XIX International AIDS Conference (AIDS 2012). Check out these reports from his unique, moving, often hilarious perspective.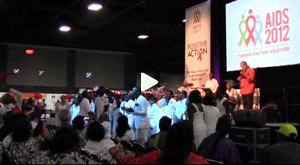 July 27: AIDS 2012 Farewell — The Voices of the World
As "summer camp for global AIDS advocates" draws to a close, Mark pays tribute to the people who are on the frontlines of the epidemic, and who are the very essence of AIDS 2012.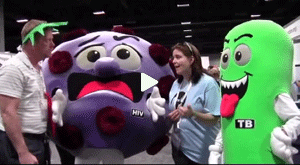 July 26: The Global Village
As the conference hits its stride, Mark critiques fashion with designer Jack Mackenroth, starts a YouTube rivalry with singer Jamar Rogers and has an interesting experience in the D.C. subway.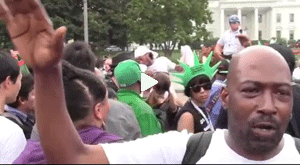 July 25: The March on Washington
It's difficult sometimes, writing about an event that so easily lends itself to images and sound. Such is the case with the AIDS 2012 March on Washington, the subject of this day's episode.


That's not all, folks; click here to watch more of Mark's videos from AIDS 2012.


HIV/STD TRANSMISSION & EDUCATION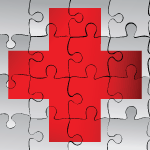 The Sobering Truth of HIV Among Men Who Sleep With Men
The idea of "turning the tide" against the AIDS epidemic will prove to be no more than a slogan if more is not done to address the growing number of gay and bisexual men infected with HIV worldwide, experts said last month at the International AIDS Conference.

New HIV Test Helps Researchers Pinpoint Recent Infections
The U.S. Centers for Disease Control and Prevention has developed a new HIV test, called the Limiting Antigen Avidity Enzyme Immunoassay, that can reportedly tell whether a person contracted the virus within the last 141 days.
HIV Diagnosis Rate Falling Among Hispanics Living in U.S. and Puerto Rico
Among Hispanics living in 40 U.S. states and Puerto Rico, the HIV diagnosis rate fell among both men and women between 2006 and 2009, according to results of a study by the U.S. Centers for Disease Control and Prevention.
More HIV/STD Transmission & Education Headlines:

Worried Your Spam Filter Might Trash Our Mailings? TheBody.com's e-mail updates are especially prone to being caught up in spam filters, since our newsletters tend to refer frequently to sex, drugs, the human anatomy and so forth.
To make sure you never miss one of our mailings because anti-spam software labeled it as junk mail, add update@news.thebody.com to your address book, talk to the person who manages your e-mail security or check your anti-spam program's instructions for more information. About This E-mail This e-mail update has been sent to nelsonvergel@yahoo.com.
Want to change your subscription? Click here or send us a message at updates@thebody.com.
Missed an update? Our archive of past updates will keep you in the loop.
Have any other questions or comments, and don't want to send an e-mail? Feel free to snail-mail us at:
TheBody.com's E-Mail Updates
Remedy Health Media, LLC
250 West 57th Street
New York, NY 10107