Can I Slow My CD4 Decline Without Taking Meds?
I'm a woman who's been living with HIV for four years, but hasn't started medications. I'm in good health, but my CD4 count is dropping very slowly. Is there anything I can do to delay starting HIV treatment as long as possible?
Nelson Vergel responds in the "Nutrition and Exercise" forum

How Does Substance Use Affect Our Lives With HIV?
How does the use of recreational drugs — crystal meth, for instance — affect our life expectancy as people with HIV? If I'm diagnosed late while doing drugs, how does drug addiction change my chances for long-term survival?
Benjamin Young, M.D., Ph.D., responds in the "Choosing Your Meds" forum

Is Xanax a Good Way to Reduce Bedtime Anxiety?
I sometimes have panic attacks at bedtime, and they often result in my not sleeping for 24 hours or more. My doctor has prescribed Xanax to help, and it's calmed me down a bit, but is this the right solution?
David Fawcett, Ph.D., L.C.S.W., responds in the "Mental Health and HIV" forum

What Are the Best Developing Countries to Live in With HIV?
As I reach retirement age, I'm considering moving outside the U.S. Where would be the best place to find information about retiring overseas (Mexico, Thailand, Costa Rica) for someone who has HIV?
Nelson Vergel responds in the "Aging With HIV" forum

Lynda Arnold: Living With Memory Loss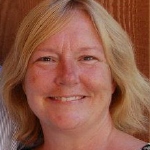 "I don't remember how long I truly have been battling this," TheBody.com blogger Lynda Arnold writes, "but I do know that in the past two years it has risen to a crisis in my mind."
More than 30 years into the HIV epidemic, the general public remains remarkably uninformed about the nature of HIV. This misinformation, combined with rampant HIV stigma, has created a landscape in the U.S. and in many other countries where laws regarding HIV transmission are based on HIV myths and stigma rather than cogent scientific fact.
TheBody.com's HIV Criminalization Spotlight Series aims to show the faces of those affected by criminalization, report on the progress of anti-criminalization activists nationwide and abroad and dispel the stigma around HIV. Come read our latest additions!
Will My HIV Meds Survive a Road Trip?
I'm a 60-year-old man doing well on Complera. I've been planning a two-week motorcycle trip through an area where temperatures can often be over 100 degrees Fahrenheit. Will my Complera be OK?
Benjamin Young, M.D., Ph.D., responds in the "Choosing Your Meds" forum

Pluses and Minuses of Stribild
I had settled on starting Stribild, but I heard other poz folks say they would go with Tivicay plus Truvada over Stribild. Can you help me decide?
Benjamin Young, M.D., Ph.D., responds in the "Choosing Your Meds" forum

Is Atripla OK for Pregnant Women?
My wife and I are planning to have a baby. She is currently on Atripla, has an undetectable viral load and a CD4 count of 520. Should she switch off of the Atripla, or will it be safe for her during pregnancy?
Benjamin Young, M.D., Ph.D., responds in the "Choosing Your Meds" forum

You and Your Meds: The Dance of a Lifetime

As the saying goes: It takes two to tango. With good preparation and coordination, you and your meds will dance together beautifully — a partnership that will likely keep you healthy for the rest of your (long) life.

Neurocognitive Problems: How Can I Know for Sure?
Is it possible that, despite maintaining viral control in the blood, my HIV meds are not adequately penetrating into my brain? How can I tell if the neurological symptoms I've been experiencing lately are a prelude to HIV-associated neurocognitive disorder (HAND)?
Benjamin Young, M.D., Ph.D., responds in the "Choosing Your Meds" forum

How Do I Get My Butt Back?
I'm having an issue with wasting of buttock area and was wondering what are my options are to treat it. I don't want implants because I have heard they can be dangerous due to infection and the recovery is long.
Nelson Vergel responds in the "Nutrition and Exercise" forum

Is My Hair Loss Caused By Stress or Meds?
I was diagnosed in January 2014. I am now on week 10 of treatment. I noticed about five to six weeks ago that hair has been brittle and falling out, noticeably when I run my hands through my hair. How can I figure out what's causing this and how to fix it?
Benjamin Young, M.D., Ph.D., responds in the "Choosing Your Meds" forum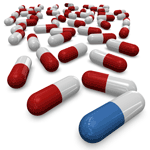 Many types of medications can save or improve lives, but they can also have unintended consequences. Side effects of meds (whether for HIV or some other condition) can be mild or life altering, horrible or even pleasurable; some people living with HIV never experience any at all. Whether you've worried about side effects or dealt with them firsthand, it seems like everyone's got a story about them.
We want to know about yours
.
To share your "side effects" story, write it out in 1,000 words or fewer, or film a YouTube video, and email it to mrodriguez@thebody.com. Many readers' stories will be posted on TheBody.com!
Can PEP and Pregnancy Mix?
I'm on day 10 of my HIV post-exposure prophylaxis (PEP). My wife has mentioned wanting to try to have a baby in the near future. Can we do this while I'm on PEP — and if she gets pregnant, are there risks of side effects to the baby from me taking this medication?
Benjamin Young, M.D., Ph.D., responds in the "Choosing Your Meds" forum

How Can I Get Over My Fear of HIV Testing?
I am scared to get the HIV test. I need to talk to a friendly doctor who won't scare me and can reassure me that the symptoms I'm feeling can be fixed. Do you know of any gay-friendly doctors I can turn to?
Benjamin Young, M.D., Ph.D., responds in the "Choosing Your Meds" forum

Long-Term HIV Risk Estimate for Mixed-Status Couples Is Not Zero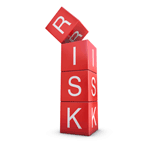 The risk of transmitting HIV within mixed-status couples may be higher than the "zero" number widely reported in a recent major study, even when the positive partner is on treatment and condoms are being used consistently.
Worried Your Spam Filter Might Trash Our Mailings?
TheBody.com's email updates are especially prone to being caught up in spam filters, since our newsletters tend to refer frequently to sex, drugs, the human anatomy and so forth.
To make sure you never miss one of our mailings because anti-spam software labeled it as junk mail, add update@news.thebody.com to your address book, talk to the person who manages your email security or check your anti-spam program's instructions for more information.
About This Email
This email update has been sent to nelsonvergel@yahoo.com.
Want to change your subscription? Click here or send us a message at updates@thebody.com.
Missed an update? Our archive of past updates will keep you in the loop.
If you'd like to unsubscribe, click here.
Have any other questions or comments, and don't want to send an email? Feel free to snail-mail us at:
TheBody.com's Email Updates
Remedy Health Media, LLC
750 3rd Avenue, 6th Floor
New York, NY 10017