Tobacco Smoking Impairs Immune System in People Living With HIV
A recent study suggests that smoking in HIV-positive individuals causes increased immune activation, microbial translocation and impairment of CD4-cell functions that could influence disease progression and management.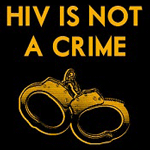 HIV Criminalization: A Physician's Perspective
Wendy Armstrong, M.D., gives a personal account on how she felt after being called to testify in a criminal court regarding a patient's HIV status.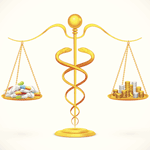 Medicare Will Pay for Hepatitis C Screenings for Baby Boomers
More than two thirds of new hepatitis C cases are found in baby boomers, prompting a decision by the U.S. Centers for Medicare and Medicaid Services to pay for screenings.

South Africa: Herpes Infections Higher in Women With HIV
A South African study finds a more-than-double herpes simplex virus rates in HIV-positive women compared to negative women.

DOWNLOAD THEBODYPRO.COM'S MOBILE APP
Get your clinical headline fix while you're on the go with TheBodyPRO.com's app for
iPhones
and
Android devices
!
This app will help health care professionals such as yourself keep up to date with the latest in HIV research, news, conference coverage, interviews and more by bringing the best of TheBodyPRO.com's content directly to your phone.
Give the app a try, and please take a moment to review and rate it!
MORE HEADLINES
ABOUT THIS EMAIL
This email newsletter was sent to nelsonvergel@yahoo.com. It is provided free of charge to our registered members of TheBodyPRO.com.
Want to change your subscription?
Click here
to modify your subscription information online.
Have any other questions or comments? Feel free to email us at
news@thebodypro.com
or snail-mail us at:
TheBodyPRO.com Email Newsletters
Remedy Health Media, LLC
750 3rd Ave., 6th Floor
New York, NY 10017