How Long Can I Live Healthily With HIV?
I see people that look healthy and have been HIV positive for 20 years or more. I'm so scared that I'll live that long, but look and feel sick. Can you tell me how long an HIV-positive person can stay healthy? Also, how long can a person stay on the same HIV med regimen?

Benjamin Young, M.D., Ph.D., responds in the "Choosing Your Meds" forum
What's the Deal With the Green Coffee Bean?
Have you heard about this green coffee bean craze for losing weight and controlling your sugar spikes and carb cravings? I saw something on Dr. Oz about it being packed with antioxidants and better for you that regular coffee beans. What have you heard? Are there any interactions between these special coffee beans and HIV meds?
Nelson Vergel responds in the "Nutrition and Exercise" forum
More Questions About Living With HIV/AIDS:
My Sex Partner's Positive, but He Pulled Out: Am I at Risk?
I had unprotected sex with a man who has HIV. He didn't inform me of his HIV status before our sexual encounter, and assures me now that I wasn't at risk since he pulled out well before he came. Is this true? If I am at risk, what can I do at this point?
Richard Cordova responds in the "Safe Sex and HIV Prevention" forum

Can I Keep the Insurance I Got Before I Was Positive?
I signed up for and received group life insurance coverage through my employer's plan, as well as a short-term disability plan of my own, several months prior to my HIV-positive diagnosis. I haven't received any notification of cancellation. Is my coverage still valid since I hadn't been diagnosed positive when I applied, and therefore nothing fraudulent took place?
Jacques Chambers, C.L.U., responds in the "Workplace and Insurance Issues" forum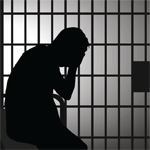 Got thoughts about HIV accusations and prosecutions? We bet you do!
The SERO Project would like to hear from people living with HIV, their partners, friends and family, workers in HIV fields, advocates and allies in response to a survey gathering opinions about HIV criminalization. Take the survey, and let your ideas be heard.

What Could Replace Reyataz in My Regimen?
I've been taking Norvir (ritonavir), Reyataz (atazanavir) and Truvada (tenofovir/FTC) for a year. Ever since that time I've dealt with gut side effects like indigestion and nausea for hours after I take my meds. The side effects are taking a toll on my daily life as I can't drink or eat anything after taking my meds. I also can't drink milk anymore. My doctor advised me to switch the Norvir-boosted Reyataz in favor of Edurant (rilpivirine). Is this the best option for me? What about Prezista (darunavir), or something else? What are my next steps toward switching?
Joseph P. McGowan, M.D., F.A.C.P., responds in the "Choosing Your Meds" forum
Can I Take My Meds Only on Weekends?
My CD4 count is 515 and my viral load is undetectable. I'll be going to a live-in academy soon and will not be able to take my HIV meds there. I didn't list Atripla (efavirenz/tenofovir/FTC) when asked which medications I am currently taking, because I'm afraid I'll face discrimination at the school for being HIV positive. Should I continue taking the pill on my nights off — Friday, Saturday and Sunday? Or should I completely discontinue the medication?
Benjamin Young, M.D., Ph.D., responds in the "Choosing Your Meds" forum
Are My New Meds Known for Causing Night Sweats?
I've been taking Isentress (raltegravir) and Truvada (tenofovir/FTC) since January with good results; my viral load is undetectable and my CD4 count is 500. I also take generic Lexapro (escitalopram) for depression. However, I have consistent night sweats that have me up and soaking my clothes several times each night, and it's wearing me out. Is this normal?
Keith Henry, M.D., responds in the "Managing Side Effects of HIV Treatment" forum

Why Am I So Exhausted All the Time?
I'm very active, I eat healthily and get plenty of sleep every night, but I always wake up exhausted. My lab results are extremely good — my viral load is undetectable and my T-cell count is between 700 and 800. My weight is proportionate to my height and I drink very little caffeine. I've told my doctor about my fatigue but she finds nothing in my blood work that would indicate anything abnormal. I take Atripla (efavirenz/tenofovir/FTC) but have never had the vivid dreams. I doubt it's the meds but I'm not sure what else it might be. Any thoughts?
David Fawcett, Ph.D., L.C.S.W., responds in the "Mental Health and HIV" forum
What Are Some Side Effects of Deca Durabolin?
I have cytomegalovirus (CMV) and I'm also on Deca Durabolin (nandrolone decanoate, Deca). CMV has been the source of many problems for me, including muscle loss and swollen glands. I went on Deca to counter the muscle loss, and I've noticed that my arms and legs are veinier. I'm also noticing headaches and bulging, pulsating veins in my temples. It's hard for me to tell which symptoms are side effects of Deca and which are caused by CMV. What are some possible effects of taking Deca?
Nelson Vergel responds in the "Nutrition and Exercise" forum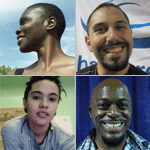 To commemorate U.S. National HIV Testing Day on June 27, we asked community members to reflect on their HIV testing experiences. Their stories are funny, heartbreaking, frustrating, empowering, and everything in between.
Read other people's experiences, and share your own in the comments section of the article!

Should I Be Concerned About My Liver Lab Results?
I feel like I always get conflicting info about my liver labs. I get varying opinions on what's considered "normal." My liver enzyme levels are always in the normal range. Sometimes they are on the low end of normal, but most times they are at the higher end of normal. However, I've had a few folks and even a doc say that being on the high end of normal means there is some irritation and you really want to be on the low end of normal. Is this true? Does it really matter? How is the decision made as to what's normal?
Benjamin Young, M.D., Ph.D., responds in the "Choosing Your Meds" forum

Is Protected Sex Really Protected?
Is sex while wearing a latex condom that doesn't break or fall off throughout anal sex really "protected sex"? I ask because several experts I have read online say the risk is low, not nonexistent, so that has me freaked out a little. I have always heard that condom-protected sex is safe sex and not to worry. I am a top and have never had unprotected sex or had a condom break or fall off, but reading that it is only "low risk," not "no risk," has me concerned. Can you give me some insight?
David Wohl, M.D., responds in the "Safe Sex and HIV Prevention" forum


Worried Your Spam Filter Might Trash Our Mailings? The Body's e-mail updates are especially prone to being caught up in spam filters, since our newsletters tend to refer frequently to sex, drugs, the human anatomy and so forth.
To make sure you never miss one of our mailings because anti-spam software labeled it as junk mail, add update@news.thebody.com to your address book, talk to the person who manages your e-mail security or check your anti-spam program's instructions for more information. About This E-mail This e-mail update has been sent to nelsonvergel@yahoo.com.
Want to change your subscription? Click here or send us a message at updates@thebody.com.
Missed an update? Our archive of past updates will keep you in the loop.
Have any other questions or comments, and don't want to send an e-mail? Feel free to snail-mail us at:
The Body's E-Mail Updates
Remedy Health Media, LLC
250 West 57th Street
New York, NY 10107