BLOG CENTRAL
Shana Cozad: The Sight of Death
"Somewhere in the getting better and getting busy with life, I had gotten married, had two more kids and made a career out of HIV prevention education. Yet somehow I was not listening to my own story of survival. I had lost myself somewhere along the way."

Dave R.: Troubles Ahead for Truvada as Prevention?
"This story about Truvada being used as a prevention tool just gives me the chills. It's as if they just haven't taken into account the foibles of human nature when it comes to doing what you're supposed to do."
Ria Denise: What? Adherence? What About It?
"I typically tend to go from well to having no energy throughout the day constantly. After a while, it becomes tiring trying to keep up with everything. So I have contemplated stopping medications due to just an abundance of stress."
Aaron Laxton: Facing the Past of Addiction (Video)
"In this video I talk about a moment in which I am reminded of the person that I was when I relapsed on crystal. I have been clean for 265 days and with each day it gets easier. Being in recovery means taking one day at a time."


Navigating the joys and challenges of having babies while living with HIV can be daunting. But many families have done it before, as have many health providers. Check out TheBody.com's Spotlight Series on Pregnancy & HIV for information, stories and advice that we hope will help you on your journey.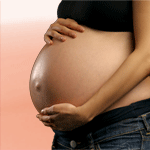 Let's Talk About Having Babies — Before and After HIV/AIDS
What's it like being pregnant and living with HIV? Four HIV-positive moms from different parts of the United States chat about their experiences.
Caring for HIV-Negative Kids (and Yourself) in an "HIV Family"
What happens after your baby is born? Our four HIV-positive moms discuss this vital issue.
Word on the Street: What Did You Expect While You Were Expecting?
Eight birth mamas share lessons learned from their HIV-positive pregnancies.

HIV TREATMENT & HEALTH ISSUES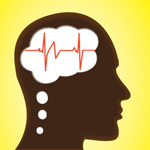 Sustiva (Efavirenz) May Cause Memory Declines, Study Suggests
A study by researchers at Johns Hopkins University indicates that the way the body metabolizes the HIV medication Sustiva (efavirenz) may cause cognitive impairment by damaging nerve cells.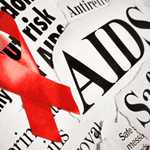 New York City Health Department Recommends Vaccination for HIV-Positive Men at High Risk of Meningitis
Due to a spike in meningitis cases among New York City men who have sex with men, the city's health department is advising vaccinations for any HIV-positive man who has had intimate contact with a man he met at a bar/party or through a website/mobile app within the past month.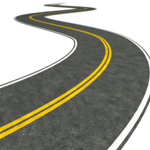 Aging With HIV: A New Journey
Today, living out a full, long life with HIV is not only common; it's expected, provided you're able to access modern HIV treatment and quality health care. And yet, over the past few years, we have only begun to truly grasp exactly what it means to be getting older while living with HIV.
Securing Care for Women Living With HIV
Five years ago, women surpassed men as the majority of people in the world living with HIV. As women with HIV navigate difficult issues including health care, pregnancy, sexuality and employment, Naina Khanna explains in this Positively Aware article how to secure justice for HIV-positive women.
More Headlines on HIV Treatment & Health Issues:
One Week Post-Diagnosis: How Do I Stay Sane?
(A recent post from the "I Just Tested Positive" board)
"It's almost been a week since I was told I was HIV poz. Things have got a little bit better as it finally starts to sink in. … I've only been talking to one guy now that has been helping me through this 'cause he has went through it as well. I'm comfortable with him. It's impossible to get an appointment with an ID doc that's not two months away, so my stress level has increased, and my family and I have started calling out-of-state docs. Maybe I'm going a little overboard, but I feel like I need to be seen now. … I hate the fact that I feel so alone, I'll never love or be loved again, and that nobody wants me. Pretty sure I'm going insane with guilt."
— bgmedic
Click here to join this discussion, or to start your own!
To do this, you'll need to register with TheBody.com's bulletin boards if you're a new user. Registration is quick and anonymous (all you need is an email address) — click here to get started!


HIV NEWS & POLICY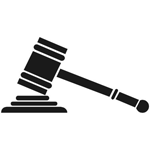 Canadian Supreme Court Outlines When It's Legal for HIVers Not to Disclose Before Sex
The Supreme Court of Canada ruled last week that HIV-positive people with a low viral load who use condoms during sex do not have a duty to disclose their status to sexual partners. Reaction among activists is deeply mixed.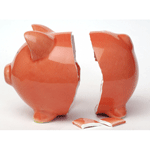 Taiwan Health Agency Warns of Growing Cost of HIV Therapy
Taiwanese health officials warn that the cost of free HIV treatment is putting pressure on the nation's health budget. One official noted that the increase in spending on HIV has limited the funding available for other programs, such as tuberculosis treatment and flu vaccines.
More News & Policy:
Sergio (From Brazil) on "'Premature Aging' and HIV: Dispelling Myths and Calculating Risk"
"I am a 48-year-old male who is positive now for 21 years. I am on meds for 11 years. I started meds when my CD4 count was 44. I work out very hard, practice judo and boxing. I am in many senses stronger and healthier than when I was negative. … I love my job, I am married with a 6-year-old daughter, and, in spite of being positive and on meds, I plan to live at least until 80 years old. So, I think that all these studies about aging in positive people are just guidelines, not a plain truth for all positively charged people on earth."
Read the rest of this comment and join the discussion on this article!


OPINIONS & PERSPECTIVES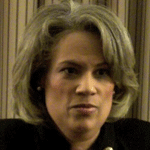 A Diva Talks About the Cost of Living With HIV (Video)
Like many long-term HIV survivors, Rae Lewis-Thornton didn't think she would live very long after she was diagnosed with HIV 25 years ago, so she didn't save money. Now, paying for the meds that keep her alive is a constant worry.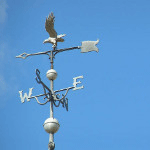 When Disclosure Is Dangerous: Remembering Cicely Bolden
The murder of an HIV-positive woman after disclosing her status to her boyfriend has spurred a huge debate. But Erin Seatter of Positive Women's Network BC wonders: In the wake of Cicely Bolden's death, are we asking ourselves the wrong questions?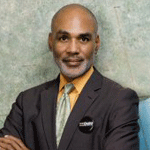 Ending AIDS in Black America, Step Five: Retooling AIDS Organizations
"With biomedical tools rapidly becoming critical to our AIDS response and the Affordable Care Act (Obamacare) poised to dramatically alter the terrain for health and social services, many AIDS organizations risk becoming wholly irrelevant," writes Phill Wilson, head of the Black AIDS Institute. "Fortunately, some visionary organizations have already begun to retool."
More Opinions & Perspectives:
Detail from:
"Felix," 1996
Hunter Reynolds
Visit the October 2012 Visual AIDS Web Gallery to view our latest collection of art by HIV-positive artists! This month's gallery, "Notes on a Steady Decline," is curated by Steven Evans.

HIV/STD TRANSMISSION & EDUCATION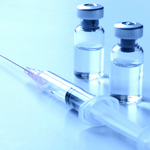 What Will It Take to Make the Perfect HIV Vaccine?
In just the past few years, the quest for an HIV vaccine has been reinvigorated. But it's still a slow, challenging process. We asked some of the leading experts in the field what some of the biggest obstacles are to developing a successful HIV vaccine.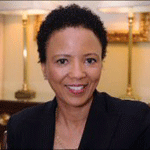 Black Women, Society and HIV Risk
HIV physician and researcher Adaora A. Adimora, M.D., M.P.H., understands the importance of personal responsibility and risk reduction in fighting HIV. However, she also believes that "there's going to need to be more attention paid to some of the social factors that drive people's behavior and also set them up to acquire infection."
More Headlines on HIV/STD Transmission & Education:

Worried Your Spam Filter Might Trash Our Mailings? TheBody.com's e-mail updates are especially prone to being caught up in spam filters, since our newsletters tend to refer frequently to sex, drugs, the human anatomy and so forth.
To make sure you never miss one of our mailings because anti-spam software labeled it as junk mail, add update@news.thebody.com to your address book, talk to the person who manages your e-mail security or check your anti-spam program's instructions for more information. About This E-mail This e-mail update has been sent to nelsonvergel@yahoo.com.
Want to change your subscription? Click here or send us a message at updates@thebody.com.
Missed an update? Our archive of past updates will keep you in the loop.
Have any other questions or comments, and don't want to send an e-mail? Feel free to snail-mail us at:
TheBody.com's E-Mail Updates
Remedy Health Media, LLC
250 West 57th Street
New York, NY 10107